Night Fire Drum Line is a percussion ensemble that incorporates both musical and visual components to create high energy performances at basketball half-times and Percussion Association competitions. Our group is composed of young adults from the ages of 14-21.
Watch for winter round-up information!
Time and Date will be updated shortly.
Board Meeting
September 8th, 7:00 p.m.
Seeking Drum Line Staff!
We are looking for talented, energetic staff members for the upcoming season. There are openings for batterie, front ensemble, visual and support staff and volunteers. Benefits of volunteering with Night Fire include being a part of a team, working with youth, experience teaching, and helping your community.
If you are interested, please write to tom at thenightfire.org

Upcoming Events & Practices
Our printing costs are supplied by: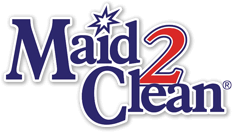 Connect on Facebook!
Want to Join?
Read about membership opportunities and becoming a member: Join Night Fire!
Additional Information:
You will need to receive and submit a medical form which we will provide you directly by e-mail.